Logics of Space and Montage #2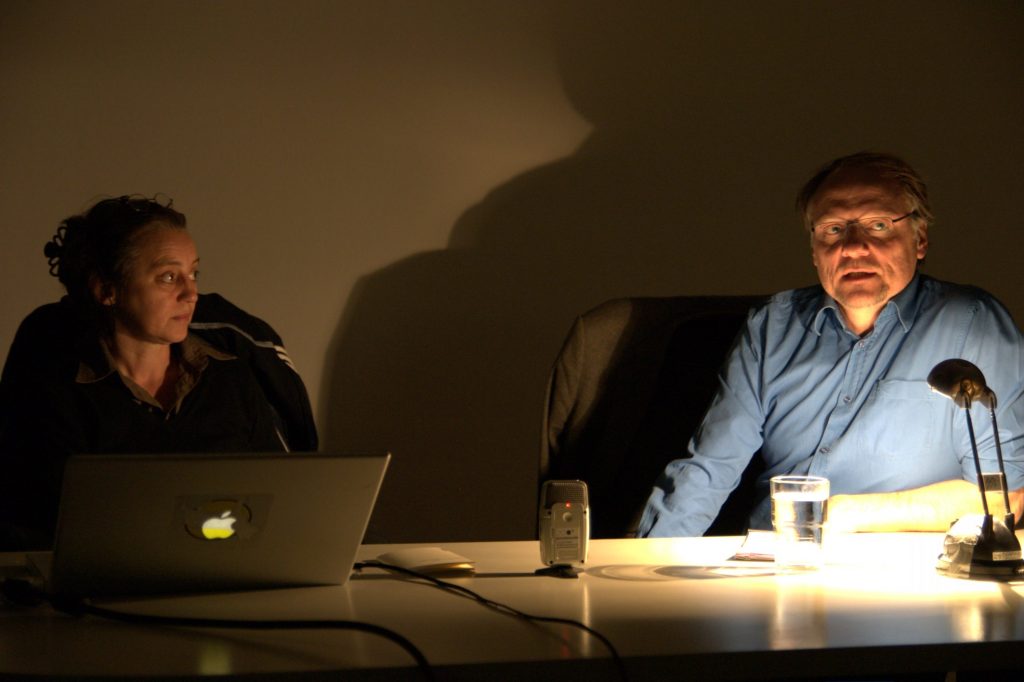 For Angela MELITOPOULOS, the experience of migration generates the forms of thought and action only simulated by interdependent news broadcasters and stock photo agencies: the nonlinearity of montage. This event featured a screening of Melitopoulos' key works, followed by comments and a discussion with Rainer BELLENBAUM.
Rainer BELLENBAUM (*1957) is a Berlin- and Vienna-based media studies scholar, film and art critic. His work includes, among other things, artistic short films and collaborations (as from 1983), camera work, research and television contributions (1986-2005), texts for a number of art magazines (Texte zur Kunst, springerin, Camera Austria) and book publications (since 2004).
Angela MELITOPOULOS is professor of the School of Media Arts at the Royal Danish Academy of Fine Arts in Copenhagen. Her videos, installations and sound pieces focus on memory, time, political geographies, migration and mobility. Together with her long-term colleague Maurizio Lazzarato, Melitopoulos produced works such as Assemblages (2010-12) that analysed Félix Guattaris' term of an machinic Animismus. In 2017 she produced the four-channel video installation Crossings for the documenta 14 – a cooperation with Lazzarato and Angela Anderson who has been occupied with the current crisis in Greece. Together with Angela Anderson, Melitopoulos produced the two-channel video installations Unearthing Disaster I und II (2013 and 2015) which was the result of a long-term research about the impact of gold mining in Northeastern Greece.
Location
Künstlerhaus Büchsenhausen
Weiherburggasse 13
6020 Innsbruck, Austria
+43 512 278627
office@buchsenhausen.at