Movement Politics in Eastern Europe: Focus Belarus
Sasha IHNATOVICH, Airi TRIISBERG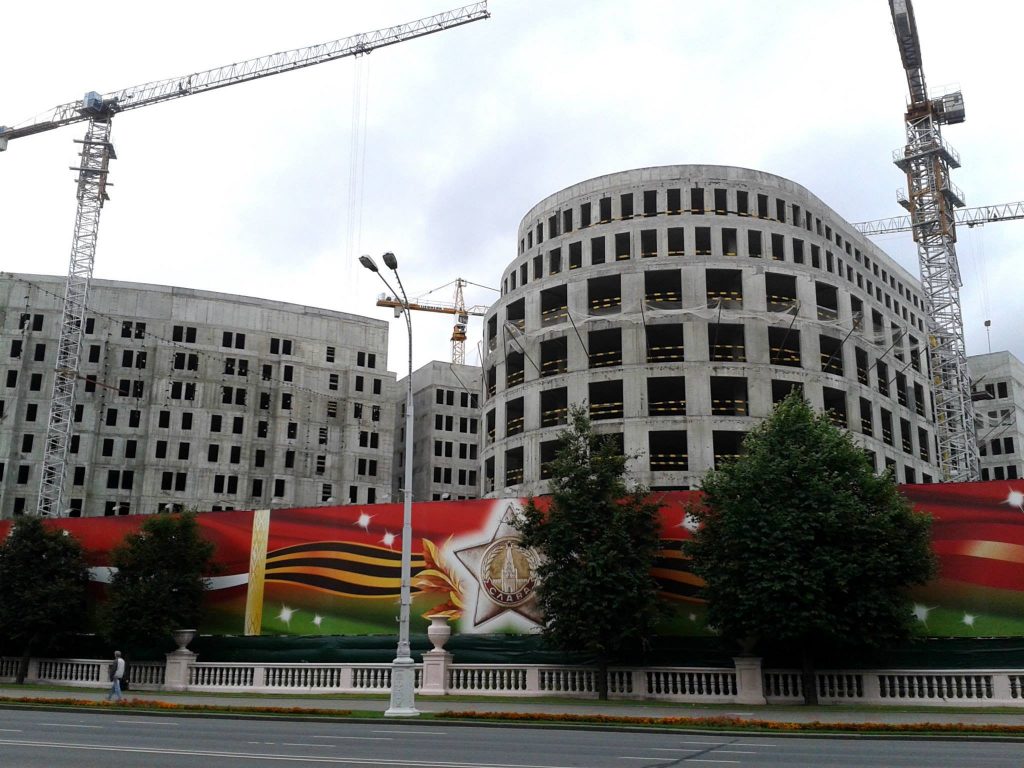 Conversation between Sasha IHNATOVICH and Airi TRIISBERG
The spectrum of leftist politics in Eastern Europe is usually described as weak and fragmented. Political initiatives are organized in small groups, which are often short-lived and campaign-oriented, and rarely rise to the status of a "social movement".
This event will address the continuities and discontinuities of leftist organizations in Eastern Europe by looking at the particular context of Belarus. Sasha Ihnatovich will present a variety of current political initiatives in Belarus, focusing mostly on examples originating from feminist, queer and environmental contexts. A further topic of discussion will be the constitution of these political art practices and their intersection with movement politics.
Departing from concrete examples, the subsequent discussion will aim at reflecting on the following questions: How is leftist politics conceptualized in the post-Soviet context, where it usually does not have a positive connotation? What does it mean to be political in Belarus today? Who is the political subject in this context? How does political organizing evolve in various groups, networks, compositions, small-scale organizations, and movements? Which strategies are used by those initiatives? How are Western funders defining the agenda of various actors of the Belarus civil society? How are artists and activists living there working together? And what is the agency of art and culture as a tool for political critique and social change?
The event will be held in English and takes place in the context of the artistic investigation Activist Biographies in Eastern Europe by Airi TRIISBERG.
Airi TRIISBERG is an independent curator, writer and educator based in Tallinn. She is interested in issues related to gender and sexualities, illness/health and dis/abilities, self-organization and collective care practices, struggles against precarious working conditions in the art field and beyond. Her practice is often located at the intersection of political education, self-organization and knowledge production. One of her ongoing research interests focuses on historical and contemporary moments when experiences of living with illness or disability have been politicized in order to express social critique. In 2015 she curated Get Well Soon!, an exhibition presenting artistic re-articulations of social imaginaries rooted in the radical movements of the 1970s. Another strand in her practice focuses on precarious labor and art workers organizing. In 2010-2012 she was an active member in the art workers movement in Tallinn. In 2015 she co-published the book Art Workers – Material Conditions and Labour Struggles in Contemporary Art Practice together with Minna Henriksson and Erik Krikortz.
Location
Künstlerhaus Büchsenhausen
Weiherburggasse 13
6020 Innsbruck, Austria
+43 512 278627
office@buchsenhausen.at