Olga ȘTEFAN: Gestures of Resistance
In the presence of the filmmaker | in the context of Premierentage 2021
The documentary Gestures of Resistance (2019), by this year's Büchsenhausen Fellow Olga ȘTEFAN, entwines the personal testimony of the last survivors of the Holocaust in Romania, the Czech Republic and Slovakia through their tales of anti-Fascist resistance – armed and civilian resistance as well as resistance carried out through art and solidarity. The film interweaves current protest movements and individual acts of solidarity with testimonials of Holocaust survivors, archive material and art. Ștefan questions these stories as to their relevance for contemporary society, in which right-leaning political movements are gaining power once more, and challenges us to resist these tendencies.
The event takes place in the context of Premierentage 2021.
Please note that a valid 3G proof is required to attend the event!
Olga Ştefan is a curator, arts writer, documentary filmmaker and researcher, born in Bucharest, raised in Chicago, and currently residing in Zurich. Her work mostly deals with the politics of memory, migration and identity. Ştefan has curated more than thirty international exhibitions in museums, art centers, and galleries and has contributed to magazines such as Art in America, FlashArt, Art Review, Sculpture Magazine and many others. She is the founder of The Future of Memory, the transnational platform for Holocaust remembrance in Romania and Moldova through art and media, where her documentary films can be viewed. Her chapter on the Vapniarka concentration camp appeared in the volume Memories of Terror, 2020, CEEOL Press, Frankfurt.
http://www.olgaistefan.wordpress.com
http://www.thefutureofmemory.ro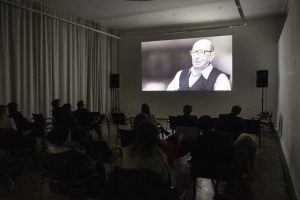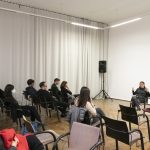 Location
Künstlerhaus Büchsenhausen
Weiherburggasse 13
6020 Innsbruck, Austria
+43 512 278627
office@buchsenhausen.at