Start Up Lectures 2022-23
Presentations of the new Fellows 2022-23
The new Fellowship year has already begun and now we are happy to introduce the new Büchsenhausen Fellows 2022-23, most of whom arrived in Innsbruck in early October: Luis GUERRA, Bettina KNAUP, Alice SARMIENTO, and Endi TUPJA will be working on their projects in Büchsenhausen in the coming months.
The Fellowship Program for Art and Theory 2022-23 will explore a variety of relevant issues for today – without directly addressing current events. A loose thematic thread that could be attributed to all the projects is the examination of the tension between the private and the public. For example, in the work of the pedagogue Fernand Deligny, whose practice Luis Guerra proposes to read as a process of artistic knowledge production, as "gestural philosophy"; in Bettina Knaup's research on "common wastes," which examines residencies, these art institutions of the "semi-private," and waste infrastructures (such as landfills or recycling plants) in terms of relationships and processes of exchange; in Alice Sarmiento's exploration of online memes in social media in the Philippines after the outbreak of COVID-19 – in a country where the concept of "public" has no spatial realization; or in Endi Tupja's artistic investigation of bathroom ecologies associated with menstruation in communist Albania.
On Friday 21 October 2022 at 19.00 the Fellows will present themselves, their work, and their Fellowship projects. After the four presentations, we cordially invite you to meet and exchange with the Fellows over food and drink.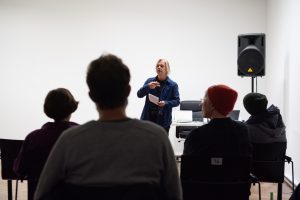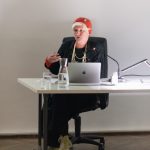 Location
Künstlerhaus Büchsenhausen
Weiherburggasse 13
6020 Innsbruck, Austria
+43 512 278627
office@buchsenhausen.at