The Eyes and Ears of the World
Screening of the episode 4-6 of the film »Third Person (Plural) (2017-19)« by Aikaterini GEGISIAN and talk with Christian QUENDLER (film and media scholar, University of Innsbruck)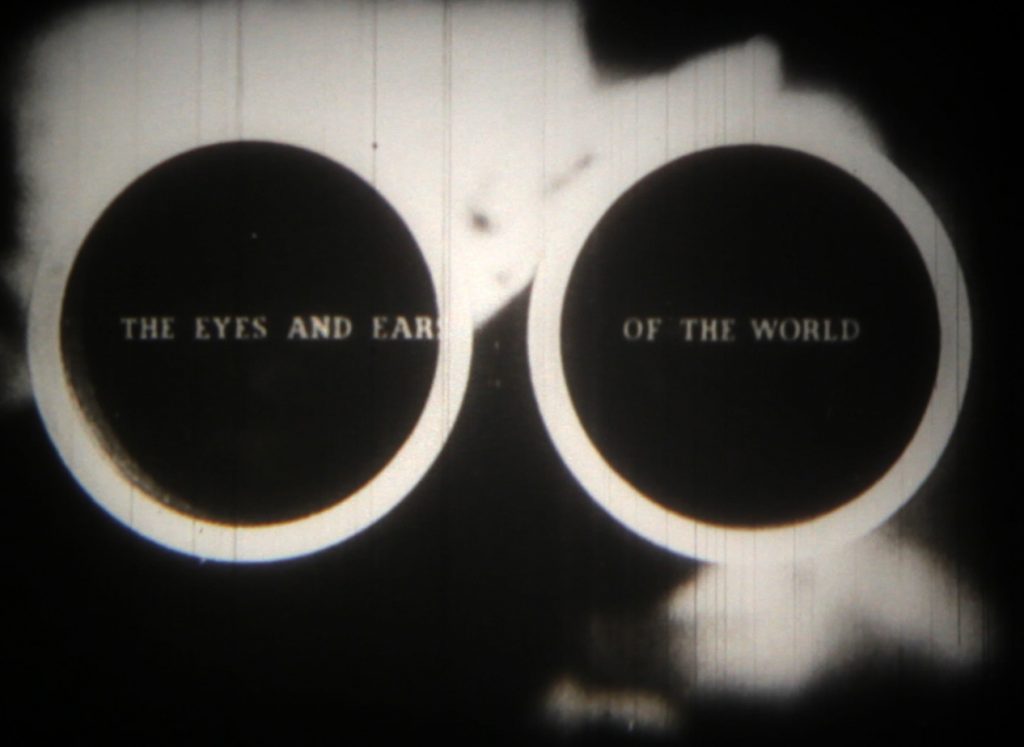 After presenting the first three episodes of Gegisian's film Third Person (Plural) (2017-19) at the event entitled The Eye of the Camera on May 17, 2019, the last three episodes will be shown and discussed in a subsequent talk between the artist and the film and media scholar Christian Quendler.
For her film Third Person (Plural) (2017-19) artist Aikaterini Gegisian has gathered visual material from the extensive archive of U.S. post-World War II newsreels (1945-1957), found at the Library of Congress in Washington, D.C. Third Person (Plural) (2017-19) has been mainly produced during Gegisian's fellowship at Künstlerhaus Büchsenhausen. The film explores the role newsreel-driven popular, visual culture plays in shaping – and controlling – the 'image' of the world, in particular its implication of creating otherness as well as national and supranational imaginations.
The event takes place in the context of the artistic investigation Third Person (Plural) (2017-19) by Aikaterini GEGISIAN.
Aikaterini GEGISIAN is an artist of Greek-Armenian heritage who lives and works in the UK and Greece. Building on her contribution to the Armenian Pavilion, 56th Venice Biennale (2015 Golden Lion for best national participation), she has over the past two years developed a series of new commissions exploring the role of images in the construction of national and gendered identities, amongst others: Jewish Museum, Moscow; National Arts Museum of China, Beijing; Middlesbrough Institute of Modern Art; BALTIC, Newcastle; Calvert 22 Foundation, London; Kunsthalle Osnabruck; DEPO, Istanbul; Yermilov Centre, Ukraine. During 2018 she was a Research Fellow at the Library of Congress, Washington DC. Gegisian was Büchsenhausen Fellow in 2018-2019.
gegisian.com
Christian QUENDLER is associate professor in the Department of American Studies at the University of Innsbruck, where he teaches film and media. His most recent book is The Camera-Eye Metaphor in Cinema (Routledge, 2017).