Fermenting, Metabolizing, and Processing in Autotheory
A conversation between Lauren Fournier (writer, researcher) and Rosalyn D'Mello (Büchsenhausen Fellow)
Hybrid event: Künstlerhaus Büchsenhausen | Streaming via Zoom (registration via Eventbrite) | Streaming via Facebook
In the context of Rosalyn D'Mello's Büchsenhausen Fellowship project In the Name of the Mother, a conversation between Canada-based writer and researcher Lauren Fournier, known for her recently published monography Autotheory as Feminist Practice in Art, Writing, and Criticism (MIT Press 2021), and D'Mello will take place on Tue 7 June 2022 at 19.00 at Künstlerhaus Büchsenhausen and online. The event takes place in cooperation with the Canadian Studies Centre Innsbruck. The writers and artist-curators will discuss the relationship between the body, transformation, and their critical-creative practices (writing, art, research). The conversation will evolve around "fermenting feminism" and "autotheory", notions that have been introduced by Fournier in her writings and curatorial projects, and which are pivotal to the work of both interlocutors.
Fermenting feminism is a curatorial project that involves artists whose work responds to what it means to bring fermentation and feminism into the same critical space. These are works that approach fermentation through intersectional and trans-inclusive feminist frame-works, and works that approach feminisms through the metaphor and material practice of fermentation. As both a metaphor and a physical process, fermentation embodies bio-availability and accessibility, preservation and transformation, inter-species symbiosis and coevolution, biodiversity and futurity, harm reduction and care.
In the 2010s, the term autotheory began to trend in literary spheres, where it was used to describe books in which memoir and autobiography fused with theory and philosophy. Lauren Fournier extends the meaning of the term, applying it to other disciplines and practices. In her book, she provides a long-awaited account of autotheory, situating it as a mode of contemporary, post-1960s artistic practice that is indebted to feminist writing, art, and activism. Investigating a series of works by writers and artists including Chris Kraus and Adrian Piper, she considers the politics, aesthetics, and ethics of autotheory.
At the heart of Rosalyn D'Mello's ongoing speculative artistic research In the Name of the Mother is her auto-theoretical "study" of "art" made by housewives, mid-wives, witches, mystics, and spinsters. Her methodology – part-structured, part-intuitive, part-embodiment-based – allows for trans-generational and transcontinental conversations between female "outsider" artists and self-trained or trained artists whose practices were either never or belatedly validated, or whose legacies fall into the gaps of art history. Her study attentively reconsiders and relates the art and life work of housewives, mid-wives, witches, mystics, and spinsters to that of contemporary feminist artists and theorists, thus re-visibilizing and re-contextualizing both systems of legacy and re-locating lost female subjectivity. In doing so, she dialogues continually within the non-linear parameters of past, present, and future in order to critique what was allowed to be called art, by whom, and the ensuing historical erasures generated by racist, ableist, hetero-patriarchal art historical responses. In the Name of the Mother is committed to understanding how these "outsider" female artists engineered ways of belonging to themselves by locating their intellectual and creative agencies within the "privacy" of the domestic.
Rosalyn D'Mello's research display In the Name of the Mother can be visited until 16 July 2022 as part of the group exhibition Corporeality Repair Conciliation: Investigating Ways Into a Better Coexistence at Neue Galerie Innsbruck.
In cooperation with the Canadian Studies Centre, University of Innsbruck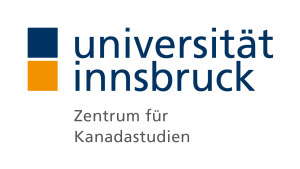 Rosalyn D'Mello (she/her) grew up as a "Bombay Goan" in Mumbai. She graduated in English Literature from St. Xavier's College, Mumbai, and earned her Master's degree from the Centre of English Studies, Jawaharlal Nehru University, Delhi. After a brief stint as a theatre critic in Mumbai, in 2010, she adopted Delhi as her base for almost ten years before moving to her current location in Tramin, an alpine town in the autonomous province of South Tyrol in Italy. Over her decade-long career as a freelancer, she has performed various callings as a feminist writer, art critic, columnist, essayist, editor, researcher, consultant, and proofreader across industries.
She is currently a TBA21 Ocean Fellowship 2021 Mentor. She is the author of the critically acclaimed memoir, A Handbook for my Lover. She is also the recipient of the India Foundation for the Arts arts research grant (2019-2020), which is supporting her ongoing research for her forthcoming book for Oxford University Press, India, based on her visits to Indian artists' studios. Since January 2016, she has been writing a weekly memoir-based, feminist column for mid-day. She writes fortnightly art columns for STIR while her criticism frequently appears in the Indian weekly magazine Open. Her writing has appeared in numerous literary anthologies, such as Dress (HarperCollins India, 2018), Walking towards Ourselves: Indian Women Tell their Stories (HarperCollins India, 2016; Hardie Grant Australia, 2016) and collections of art criticism, including Critical Writing Ensembles: Dhaka Art Summit 2016 (Office for Contemporary Art, Norway; Mousse Publishing, 2016) and Navigating the Planetary (Verlag für moderne Kunst, 2020). She was previously the editor of BLOUINARTINFO India (2012-2014) and was nominated for the Forbes' Best Emerging Art Writer Award in 2014. She was also shortlisted for the Prudential Eye Art Award for Best Writing on Asian Contemporary Art in 2014. She was an evaluator for The Andy Warhol Foundation Art Writers Grant in 2020.
https://www.rosalyndmello.com/
Lauren Gabrielle Fournier (she/her, CA) is a writer and researcher working at the intersection of the arts, sciences, and humanities. A first-generation student and scholar, her writing and teaching cohere around hybrid and multi-genre writing as practices of storytelling and philosophical inquiry. Her research takes the form of books and publications, exhibitions and screenings, outreach and public programming. She holds a PhD in English Literature and completed a SSHRC Postdoctoral Fellowship in Visual Studies at the University of Toronto. Her debut monograph Autotheory as Feminist Practice in Art, Writing, and Criticism (The MIT Press, 2021) is the first book-length study of "autotheory," which historicizes the literary term in light of longer, intersectional and transmedial feminist art histories. Her novella The Barista Boys is forthcoming through Fiction Advocate (San Francisco, 2022). As a curator and programmer, she has organized exhibitions and screenings of contemporary art and film at such venues as the Royal Danish Academy of Fine Arts and the Medical Museion in Copenhagen. She is the founder of the ongoing, site-responsive research project Fermenting Feminism (2016-).
https://www.laurenfournier.net
Location
Künstlerhaus Büchsenhausen
Weiherburggasse 13
6020 Innsbruck
AND
Streaming via Zoom and Facebook
Registration for Zoom via Eventbrite