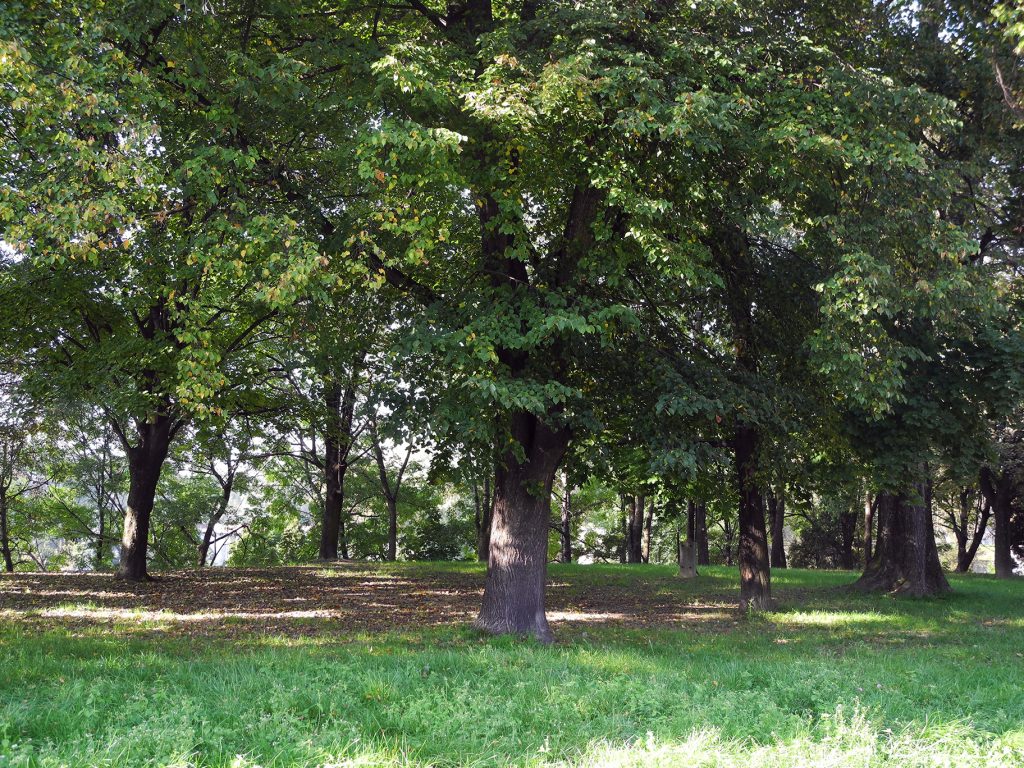 Bad Words
(Working title; after a short story by Ilse Aichinger)
While traveling through Silesia, Galicia and Bukovina in 2014 and 2015, Andrea Bellu began to gather together material: pictures, conversations, landscapes, sunsets, literature. From all this an intuitive, unfinished archive emerged, which the artist will investigate during her fellowship in Büchsenhausen.
The route of travel encompassed an historical cultural sphere, in which different minorities lived alongside and with each other for centuries, without a national majority population. In many villages and towns the Jewish population constituted the biggest minority. This complex and multilayered cohabitation was put to a cruel end by German occupation and the German politics of annihilation during the Second World War.
Today this cultural and geographical area is enclosed and delimited by various borders and spheres of interest, and it is characterized by discourses of strong national identity. Although the predominant national and nationalist narratives deny, cover up and remain silent about historical facts, certainly the traces of this history are materially evident in landscapes, towns and places – in their very absence. The intransigence with which the new national narratives are inscribed into the region covers over the traces of memory, which cannot be found on any map – new names for old squares, new functions for old buildings, new populations for new states. Today's inhabitants of these homes practice a non-remembrance, which tells of subtly, uncannily returning violence and its very real impact on the region's people.
Continuing her practice to date, in which she has been working with texts, video, photography and objets trouvés, Andrea Bellu's prime concern is to connect the frequently recounted and described, violent history of the early 20th century to the present day, and to visualize its present, ever tangible effects and continuities. However, this work on the archive is also a search, pursuing her conviction that the non-realized potential of history does not end with German terror but is capable of releasing other, utopian potentials that are significant for the present day. The work in Büchsenhausen will mark, first and foremost, the beginning of an undertaking with a currently unforeseeable conclusion.
Andrea Bellu develops her artistic works as installations: writing, drawing, taking photographs and making films. She often works together with other artists and scientists. Starting out from post-colonial, migrant and feminist perspectives, she attempts to insert gaps and disruptions into the predominant narrations of history.