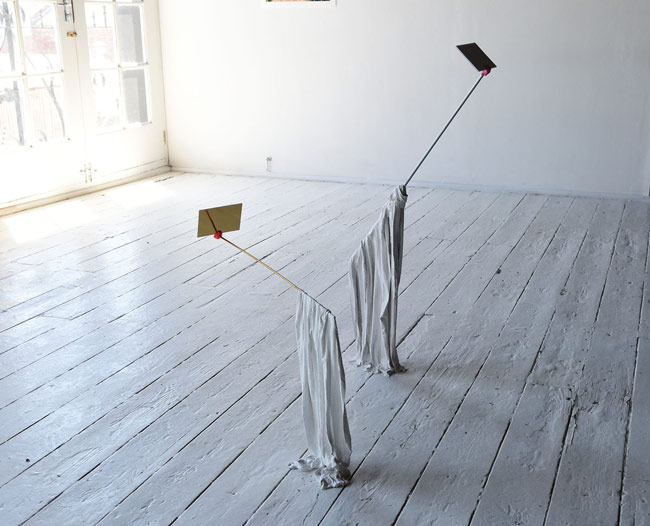 Nicole Weniger's works focus on the themes of presence and absence, the construction of memory, lack of orientation, and searching. Mankind is at the centre. Mostly unidentifiable, mostly absent. Man as a trace. Weniger searches for the prerequisites to presence and questions its possible forms.
Do we need a body in order to be present? Or do new technologies enable a non-corporeal presence? When am I truly present in a place, and what does this actually mean?
In a process of media-crossing, she deals with man's relations to his surroundings, to landscape, and to urban space. Nicole Weniger's art is all about visualizing the unconscious and the unknown, revealing links, and making the absent present.
Nicole Weniger, born in Innsbruck in 1987. Media artist. Lives and works in Vienna and Innsbruck. Study at the University of Applied Art in Vienna. Numerous prizes and grants.
Exhibitions (selection): Memento Mori, Space Between Gallery, Cape Town (2015); XWRA, Video and Media Festival, Chora, Greece (2015); environmental scanning, St. Claude Gallery, New Orleans (2014); Seasonal Integration IV, platform arts, Belfast (2014); Saisonale Integration III, periscope, Salzburg (2014); RLB Kunstpreis, RLB Kunstbrücke, Innsbruck (2014); Vrai ou Faux?, Nederlands Fotomuseum, Rotterdam (2013); Schreiraum, Landhausplatz, Innsbruck (2013); Inkognito, Galerie im Andechshof, Innsbruck (2012); Burka, Osztrák Kulturális Fórum, Budapest (2012).