As a young soldier, French sociologist Pierre Bourdieu was stationed in Algeria. France's colonial politics destroyed village structures and local agriculture, driving the newly unemployed to the Algerian cities. After crossing the Mediterranean to work in French factories, many immigrants found themselves living in shanty towns on the outskirts of large urban areas.
With the help of film-clip commentary, Remember Resistance attempted to trace the history of such interweavings in the constitution of "Europe". Bourdieu and his preoccupation with colonial history and migration politics became a point of departure for the project.
The film group Remember Resistance (Jochen Becker, Julien Enoka-Ayemba, Sonja Hohenbild, Brigitta Kuster) was formed on the occasion of the Anticolonial Africa Conference Berlin in 2004. With commented film and lecture programs, Remember Resistance focused on films by African directors, German colonial history and issues of decolonization and migration. Comments on the films shed light on their background, putting the works up for discussion.
Remember Resistance Tour: 05-22-2007 to 05-28-2007
A "regional tour" of Remember Resistance was organized on the initiative of Künstlerhaus Büchsenhausen: Presentations were held at the Salzburger Kunstverein, in the Gallery Museum of Bolzano and the Württemberg Kunstverein, Stuttgart.
Jochen BECKER works as an author, lecturer and curator. He is a founding member of metroZones—Center for Urban Affairs and has (co-)edited several books including bignes? (2001); Kabul/Teheran 1979ff (2006) and Urban Prayers (2011), and (co-)curated exhibitions such as the Urban Cultures of Global Prayers (2012/13, NGBK Berlin, Camera Austria, Graz) and Self Made Urbanism Rome, NGBK Berlin, Teatro Valle Occupato Rome (2013). He is artistic director of the Global Prayers project at Haus der Kulturen der Welt (Berlin) and will begin a position as director of the art and architecture program at the Royal Institute of Art, Stockholm in 2014.
www.metroZones.info
www.globalPrayers.info
www.LearningFrom.com
www.SMUR.eu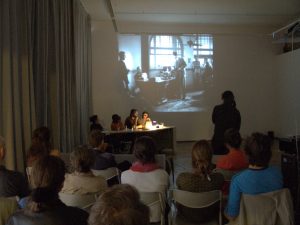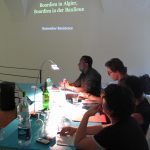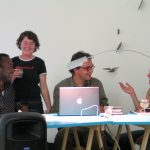 Location
Künstlerhaus Büchsenhausen
Weiherburggasse 13
6020 Innsbruck, Austria
+43 512 278627
office@buchsenhausen.at