Fact, Facticity and the Imagination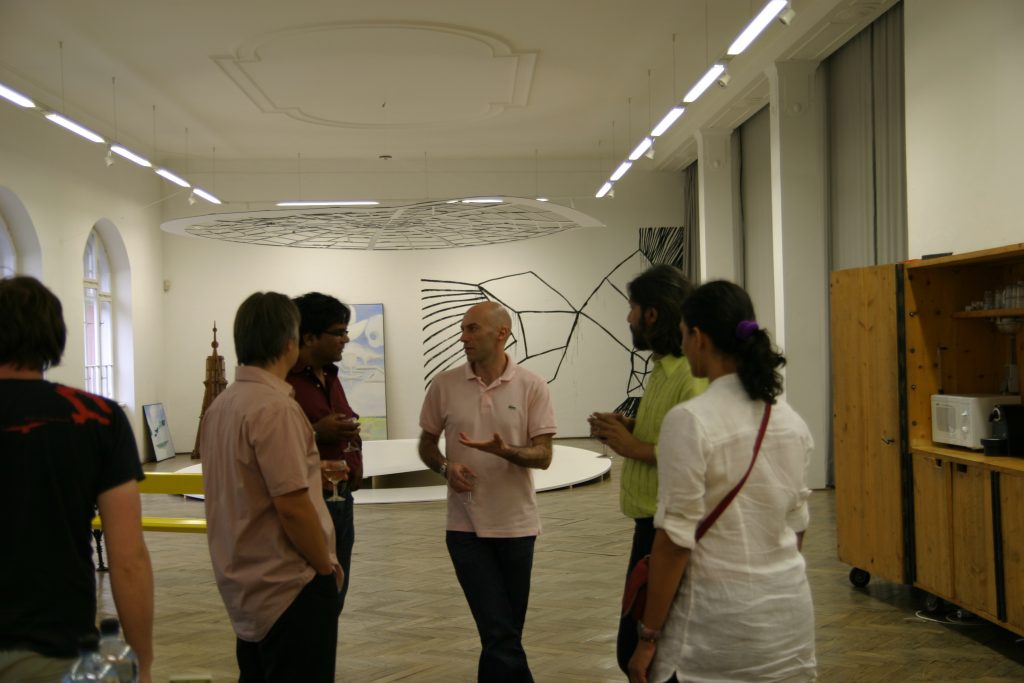 Raqs Media Collective's practice has its origins in documentary film: though the group has come a long way from the empiricist imperative of mainstream documentary filmmaking, they have an enduring fascination with documents and other forms that point to the theoretically "real".
Raqs' interest in documents stems from the rhetorical spaces that can break open when handling documents. The same is true for the elaborate disguises and ruses that are sometimes inherent to the rhetoric of documents.
Raqs' work has occasionally investigated these folds and fissures in the documentary mode to create correspondences between fact, facticity (the appearance of something as factual) and the imagination. In their talk, Raqs rehearsed an itinerary through this disputed territory, which is contentiously and simultaneously claimed by reality and some of its close relations.
Alfredo CRAMEROTTI (*1967 in Trento, Italy) is an author and cultural producer based in the UK. He is engaged in a narrative-based practice that investigates notions of representation and reality across a variety of media. He works with writing (art and media critique, essays) and mass media. Cramerotti was co-curator of Manifesta 8, the European Biennial of Contemporary Art, in Murcia and Cartagena, Spain 2010/11 together with Khaled Ramadan as CPS (Chamber of Public Secrets).
Raqs Media Collective (Monica Narula, Jeebesh Bagchi, Shuddhabrata Sengupta). a collective of media practitioners based in New Delhi, works in art practice, new media, filmmaking, photography, media theory and research, writing, criticism and curating. In 2008, Raqs co-curated Manifesta 7 in Trentino and South Tyrol.
www.raqsmediacollective.net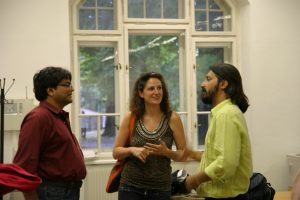 Location
Künstlerhaus Büchsenhausen
Weiherburggasse 13
6020 Innsbruck, Austria
+43 512 278627
office@buchsenhausen.at