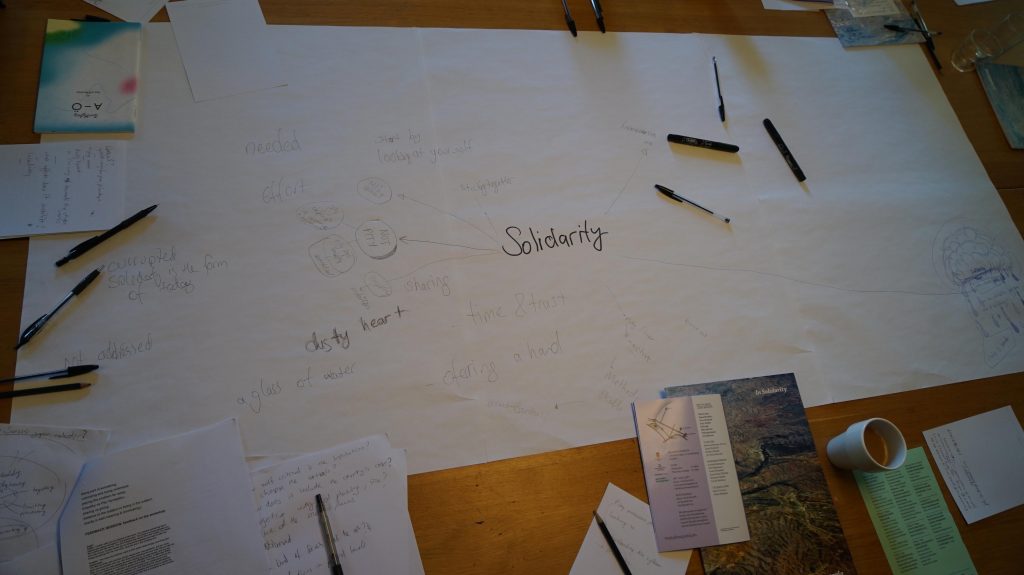 [the ------- work]
This project explores 'censorship' as a current state of affairs. Usually, censorship is discussed in terms of juridical processes or institutional responsibilities, but rarely in regard to the personal, emotional and artistic transformations it provokes. Censorship resembles harassment. Both include strategies of making invisible and silencing, and individuals—as a result—often find themselves isolated. Censorship cases often become hard to articulate, even harder to explain to others. Affects created by the processes the censored artists go through, are a central topic of this work.
Starting from her own experience with censorship in Turkey, sağ will invite a number of women artists from this country who have also experienced censorship personally, to participate. Through exchanges with these artists, sağ aims to unfold the processes (women) artists go through during censorship, and look into its effect on their lives and artistic expression. The idea is to create a space for knowledge, based on emotion-based experiences, and to find ways to visualize this knowledge using artistic means to create this knowledge.
The project attempts to investigate the ways in which individual and emotional experience of censorship can be shared, the different tactics employed by visual artists as a response to repression, the kinds of subjectivities censorship creates, and to research these subjectivities through affects. Not least, it intends to create solidarity amongst and show solidarity towards people who in the past have been or in the future might go through the same processes.
(Text source: belit sağ)
belit sağ is a videomaker and visual artist living in Amsterdam. She studied mathematics in Ankara and audiovisual arts in Amsterdam. Her video background is rooted in video-activist groups in Ankara and Istanbul, where she co-initiated projects such as karahaber.org (2000-2007) and bak.ma (a growing online audiovisual archive of social movements in Turkey). Her recent video work focuses on 'the violence of representation' and 'representation of violence'. She attended residencies at the Rijksakademie van Beeldende Kunsten, Amsterdam in 2014-2015, and the International Studio and Curatorial Program, New York, in 2016. She has presented her work at museums, galleries, and film festivals worldwide, including MOCA, Taipei; Tütün Deposu, Istanbul; Tabakalera Film Seminar, San Sebastian; Toronto/Rotterdam/San Francisco/New York International Film Fest/International Documentary Film Fest. Amsterdam (IDFA); EYE Filmmuseum, Amsterdam; Documenta14, Kassel; Marabouparken, Stockholm.
bit.contrast.org